Hey Guys!!
With this post, I am rediscovering my philosophical side…I used to write poems when I was in class 9th but with time this passion of mine died.
I always loved playing with the beauty of words...and loved expressing them with panache….so here I am expressing my philosophical side…hope I have not offended thy veterans.
So guys be serious and enjoy the unsaid...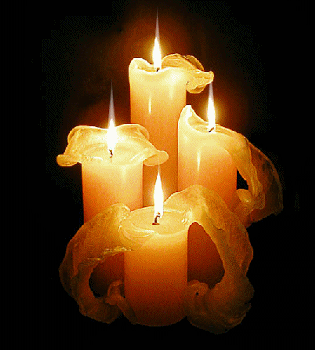 There was no light around, so I took out a candle…it was a jumbo sized candle, a gargantuan…I lit it and it started glowing….Within seconds ,a lifeless candle looked beautiful,enigmatic……It was as elegant as the prima donna at an opera….glowing with pride….and why not, when it has the power to vanquish the mighty darkness.
But the clock ticked and time passed. Seconds turned into minutes and minutes to hours. The skeletal wax of the candle kept melting. It was still glowing with aristocracy but its flame seemed terrified, shivering with fear. As the wax touched the floor, the candle seemedcrying for its loss, its loss of sheen, loss of torso and above all else, loss of life. It fought and it fought hard. It said it is powerful, how can it die….but it couldn't overpower its fate…the wick faded away and then expired. And the flame kept crying…..
What come in this world, eventually goes back; tempus fugit. Everyone meet its end and so did the candle. Its flame submerged in the sea of wax and all that was left was caput mortuum – a worthless residue.. That's life.
Only if someone told the candle that the end was inevitable and that was the very reason why it didnot matter. All that mattered was what it made out of its life. As long as it lived, it played its part and played it rather well. Enlightened the world and spread the divinity it had brought along. It could have met a happier ending though. A final harbor for a satiated life. Only if someoneenlightened the enlightener..